HD Dichroic™ / HDZC&R Blacklite™ / HD*VR 3-D™
Consultants to the Consultant's for the Control of Electromagnetic Energy, Special Effects Fabrication, Automated Lighting & Show Design for Live and Interactive HD*VR 3-D™ Multimedia Events and Themed Attractions

@utomated Entertainment HD Dichroic™ Is A Joint Venture OEM Design & Manufacturing Company Of Custom Dichroic Filters and Optical Thin-Film Solutions & Components, High Output Ultraviolet & Infrared Fixtures and Devices, Specialty Fluorescent Materials & Expendable Products, Visual Effects That Include ChromaDepth™ 3-D & Projected Imaging, Marine Grade Optical Retrofits, Custom Short Arc and Xenon Lamps, Fiber Optic and LED Illumination, Control and Power Management Systems For Stage, Cinema, Architectural, and The Theme Environment Industries.
Our Product Line Is A Direct Result Stemming From The Need Of Our Clientele And Are Sold Through Dealers And Distributors World Wide.

Workshops Offered

"THE BLACK MAGIC OF ULTRAVIOLET"

Learn the secrets of using ultraviolet to create special lighting and scenic effects.
From safety issues to ambient light levels, tackle the techniques for using black light and fluorescent expendables in applications for theatres, theme parks, clubs, film and television.
Plus a hands-on opportunity to create your own environment and light it with black light. Play with kitchen science (using household products for special effects and make-up), raw pigments, fluorescent substrates. And work with applications and mixing techniques, creating depth by using specific colors to accommodate Chromadepth™ 3-D Lenses. Then light your scenic creation with ultraviolet light for a little black magic.

Moderator: Jeffrey Hillinger, @utomated Entertainment.

To Schedule A Class Go To Our Contact Page For Information
Other Classes Offered
"Designing With Dichroic"
"HD*VR 3-D™ Fun In A ChromaDepth™World"


HD*VR™ MULTIMEDIA 3-D Eyewear
"NOW You Can Get'em In Paper Or Plastic"
For Our HD*VR 3-D™ Multimedia Process
Please Be Patient Our Pages May Take A Little Time to Down Load That's Because We Have Created Them In ChromaDepth™ 3-D And Files Are Rather Large

If you would like to view this page in 3-D or if you are interested in having @utomated Entertainment Create a ChromaDepth™ 3-D Page for your Company please let us know.

---
We Now Accept The Following Please E-Mail or Call In Your Order.
Service Fee May Apply.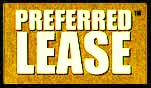 Our email address is:

questions@utomatedhd.com
This site is dedicated to William Novey forefather of Art & Technology
" Good Night Tim "
Copyright. 1995/1996/1997/1998/1999/2000/2001/2002 Automated Press All rights reserved
@utomated Entertainment HD Dichroic™
---
" In God We Trust "